Red Giant Trapcode Suite 14.1.0 Full RePack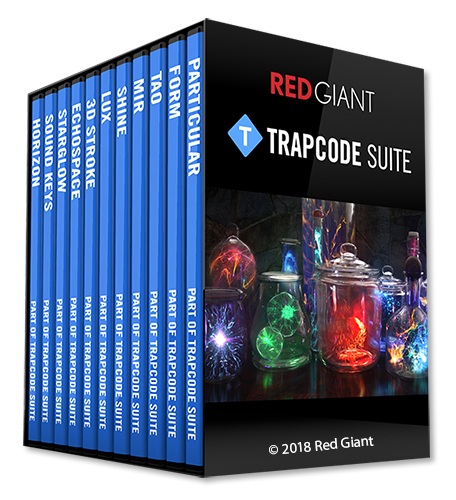 Red Giant Trapcode Suite 14.1.0 Full RePack | 546 MB
Trapcode Suite 14 is a standard package for motion graphics in After Effects. Red Giant Trapcode Suite is a set of 11 tools for 3D motion graphics and visual effects.
The package includes 3D Stroke, Echospace, Form, Horizon, Lux, Mir, Particular, Shine, Sound Keys, Starglow and Teo plug-ins.
Use Trapcode Suite to create high-quality text captions, animated backgrounds and logos with fast rendering.
Year of manufacture: 2018
Version: 14.1.0
Author of the assembly: By PooShock
Address of. site: link
Language: English
Treatment: not required (the installer is already treated)
System requirements:
– Windows Vista, 7-10 (64-bit)
– 64-bit Processor
– 4 GB of RAM
Supported programs:
– Adobe After Effects CS6-CC 2018
– Adobe Premiere Pro CS6-CC 2018
DOWNLOAD